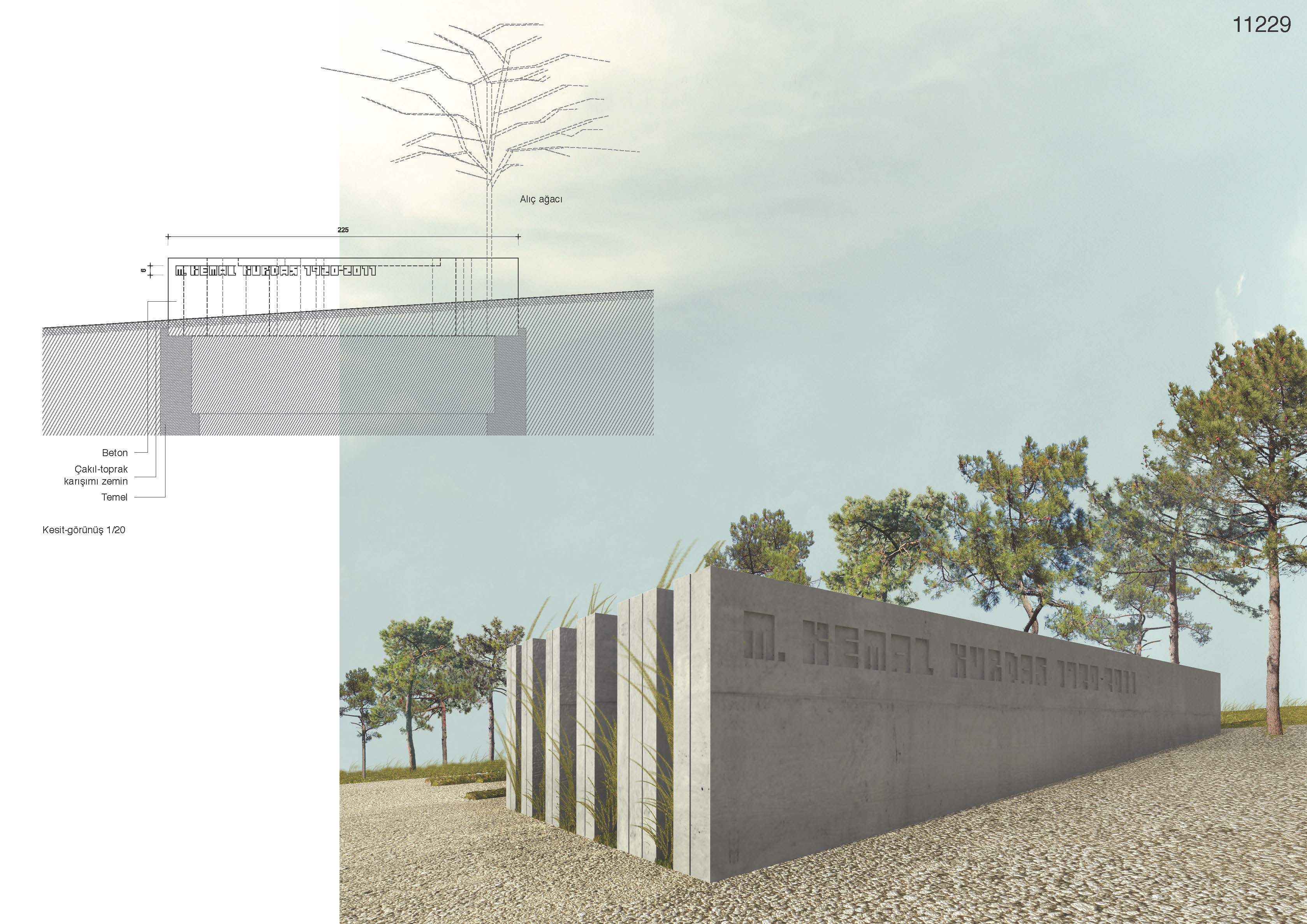 We won an honorable mention with our entry to Kemal Kurdaş Memorial Tomb Competition. Competition Team: Ali Cindoruk, Aslıhan Demirtaş, Seçkin Maden
Mustafa Kemal Kurdaş (1920 – April 19, 2011) was a Turkish economist who served as Turkish Minister of Finance, the IMF's adviser to Latin American governments, president of the Middle East Technical University and deputy head of the Turkish Treasury.
He is best remembered for his work to develop Middle East Technical University (Turkish: Orta Doğu Teknik Üniversitesi, ODTÜ), build a distinctive campus for it and create a forest in what was arid, eroding land. He helped found and expand a number of businesses. At the same time, he initiated archeological excavations, led the effort to salvage historical artifacts and monuments from flooding by the Keban Dam and supported the publication of findings that throw light on the Neolithic revolution. On the side, he wrote articles and books on economic policy.
His interests span archeology, architecture, business, economics, education and forestry. Kurdaş not only pursued these diverse interests but made a contribution in each area.
Find more info on Kurdaş here and the competition site here.